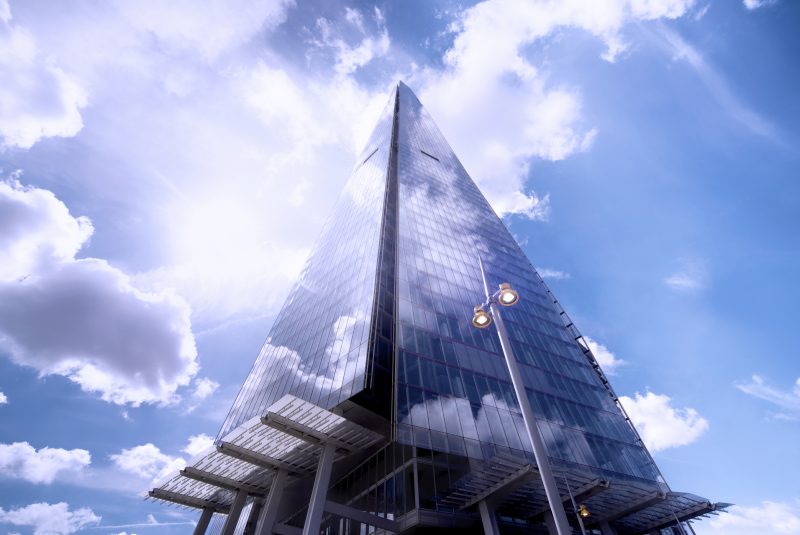 The Shard is a fascinating building and like all fascinating buildings it holds a few secrets. Even though it's only graced the London skyline for a few years it's still a big talking point for Londoners. Try and remember these top 10 Shard facts so that next time the topic comes up you can impress your friends with your (slightly useless) knowledge.
Shard Top 10 Facts:
1. The Shard  is 310 meters (1,017ft) tall and is the tallest building in London, the UK, Western Europe and the EU. It's not the tallest building in the whole of Europe as there is one slightly taller in Moscow.
2. At the time of completion is was the 45th tallest in the world (Read more about the worlds tallest buildings), but has fallen down the rankings quickly. 
3 . There are a total of 82 floors in the skyscraper but only 72 are habitable. The top 10 floors contain a power station and radiators which run automatically. 
4. The building uses 11,000 glass panels, enough to cover 8 football pitches.
5. The Shard was designed in 2000 by architect Renzo Piano, he drew his initial design on the back of a napkin.
6. Construction started in May 2009 and the external completion was marked in July 2012.
7. 95% of the materials used to construct the building are recycled.
8. The Shard is open to the public with a viewing gallery on the 72nd floor. This is the highest publicly accessible area in the whole country. 
9. There are 4 restaurants, 2 bars and 1 hotel in The Shard.
10. The lifts that take you to the top of the building are some of the fastest in the world, moving at 6 metres per second.
Are you thinking about visiting The Shard? Take a took at our ticket page where we list the different types of tickets available. Or click the button below to go to our preferred ticket provider.
Buy Shard Tickets